the large hipster: antique black and brown oil tan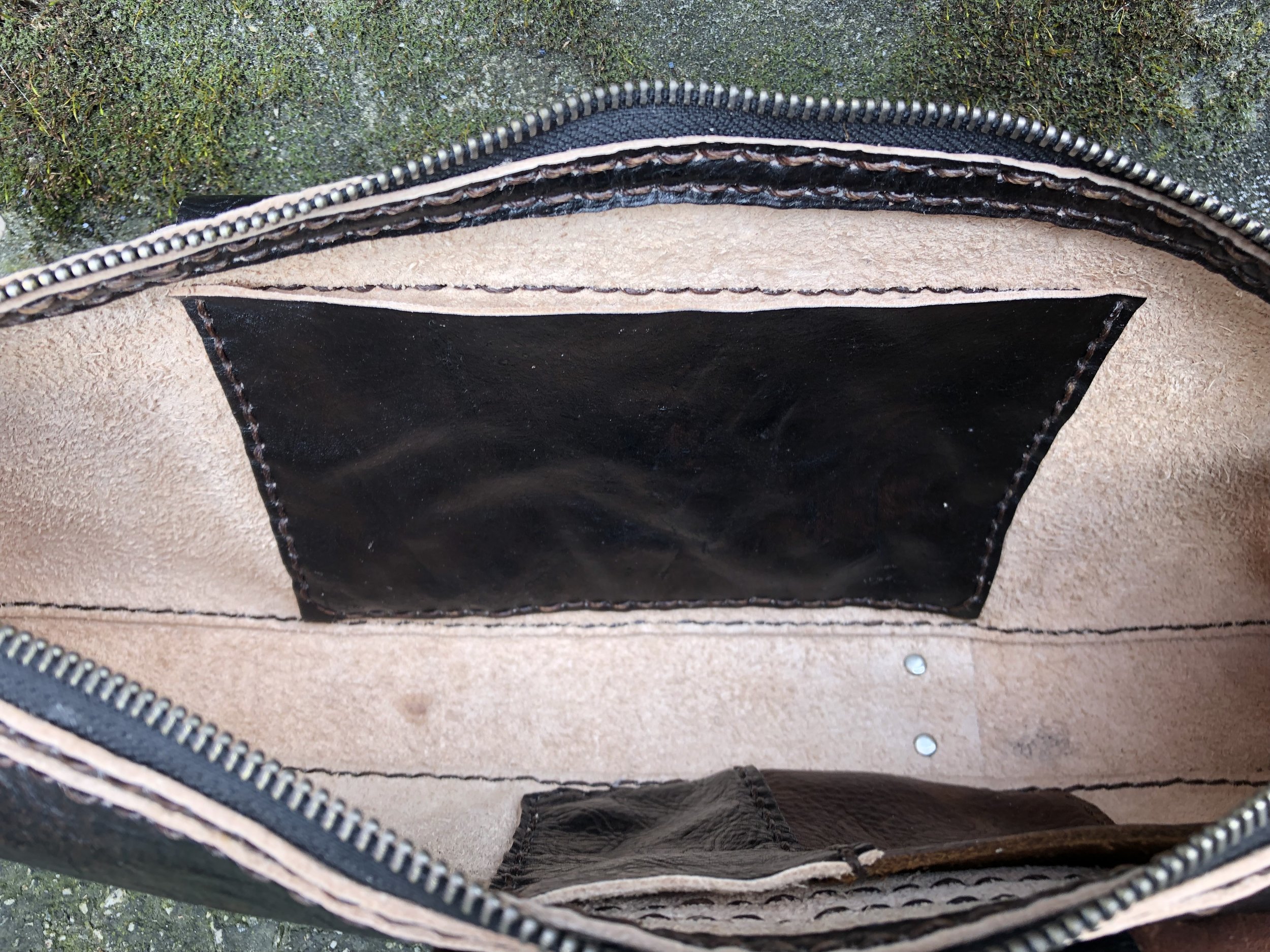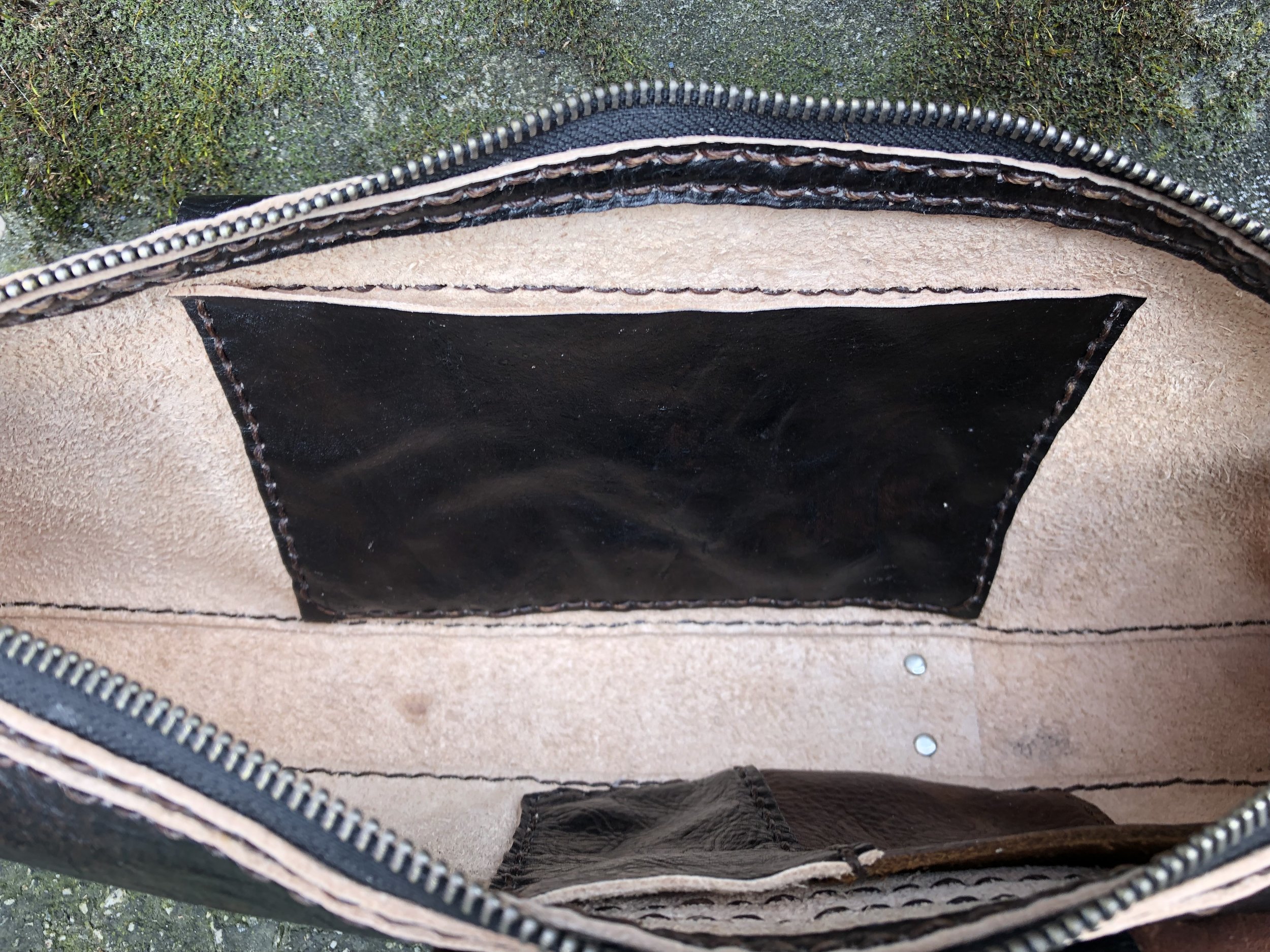 the large hipster: antique black and brown oil tan
Style, beauty and wearability make the Traveling Hipster one of our most popular designs. It can be worn a few ways: across the back, on the front, slung over one shoulder or for some, buckled around the waist.
The larger size still maintains a sleek and minimal aesthetic, you simply have a bit more space because of the added length.
The adjustable strap, multiple pockets and zipper closure make it an ideal traveling companion. If you are in a crowded place you can simply pull the bag around to the front and you have easy access to your passport, wallet, phone etc.
But the options don't end at traveling, the hipster can easily handle the likes of an evening soiree. So, whether it's a suit or a sexy dress, let this one add a little street style to your outfit.
The details:
the leather is brown oil tan and vegetable tanned cowhide, hand dyed antique black

black adjustable strap

black zipper 13", opening to closure

dark brown stitching

solid brass nickel plated rivets and snaps

solid brass nickel plated hardware

bag dimensions: height 5 3/4", length 15", width 2"

front pocket: 4 3/4" x 5 1/2" x 1"

inside front sleeve: 4 3/4" x 5 1/2"

back outside pocket with flap: 7 3/4" x 4 1/2" x 3/4"

back inside sleeve: 7 3/4" x 4 1/2"