the neville messenger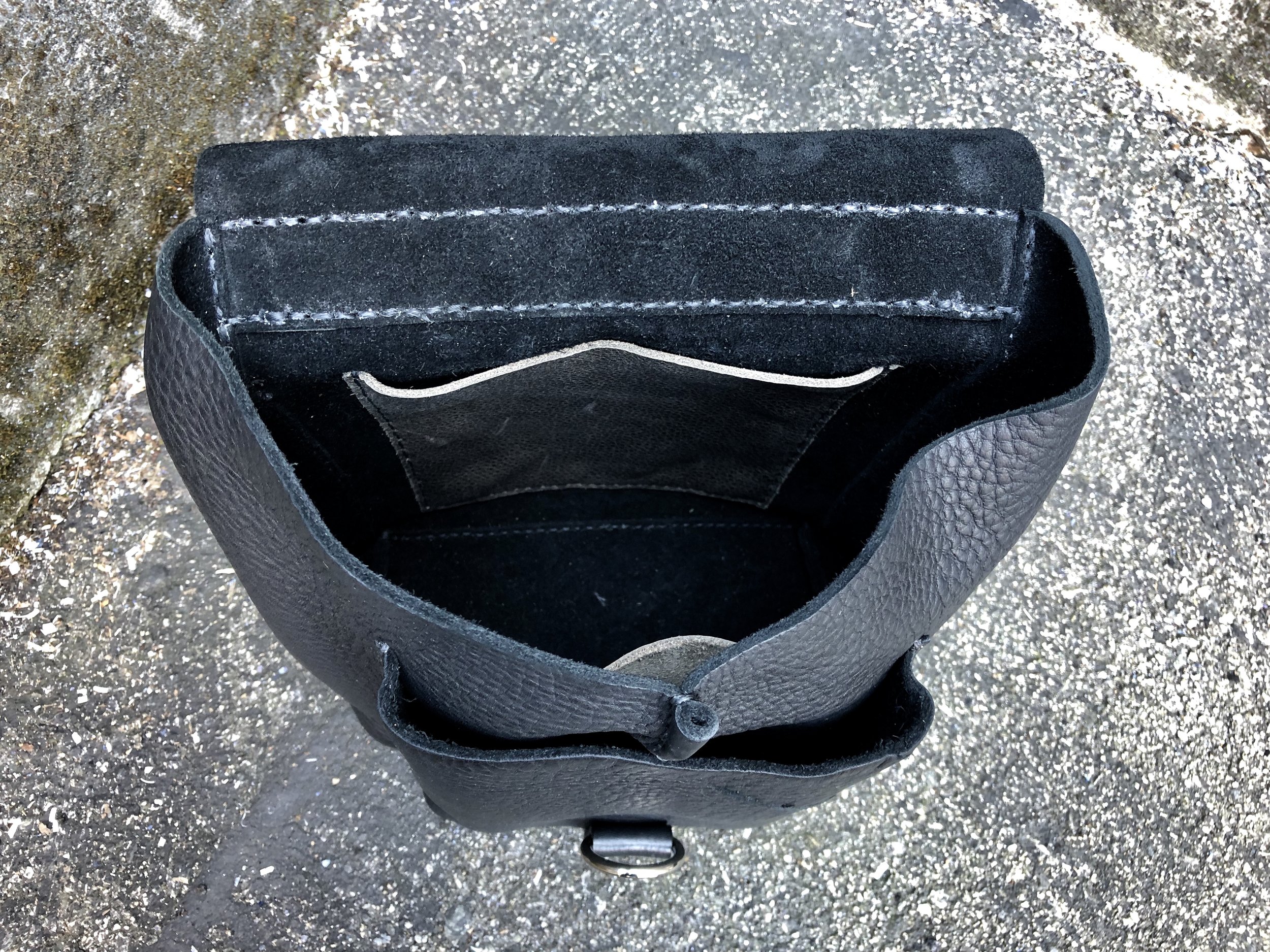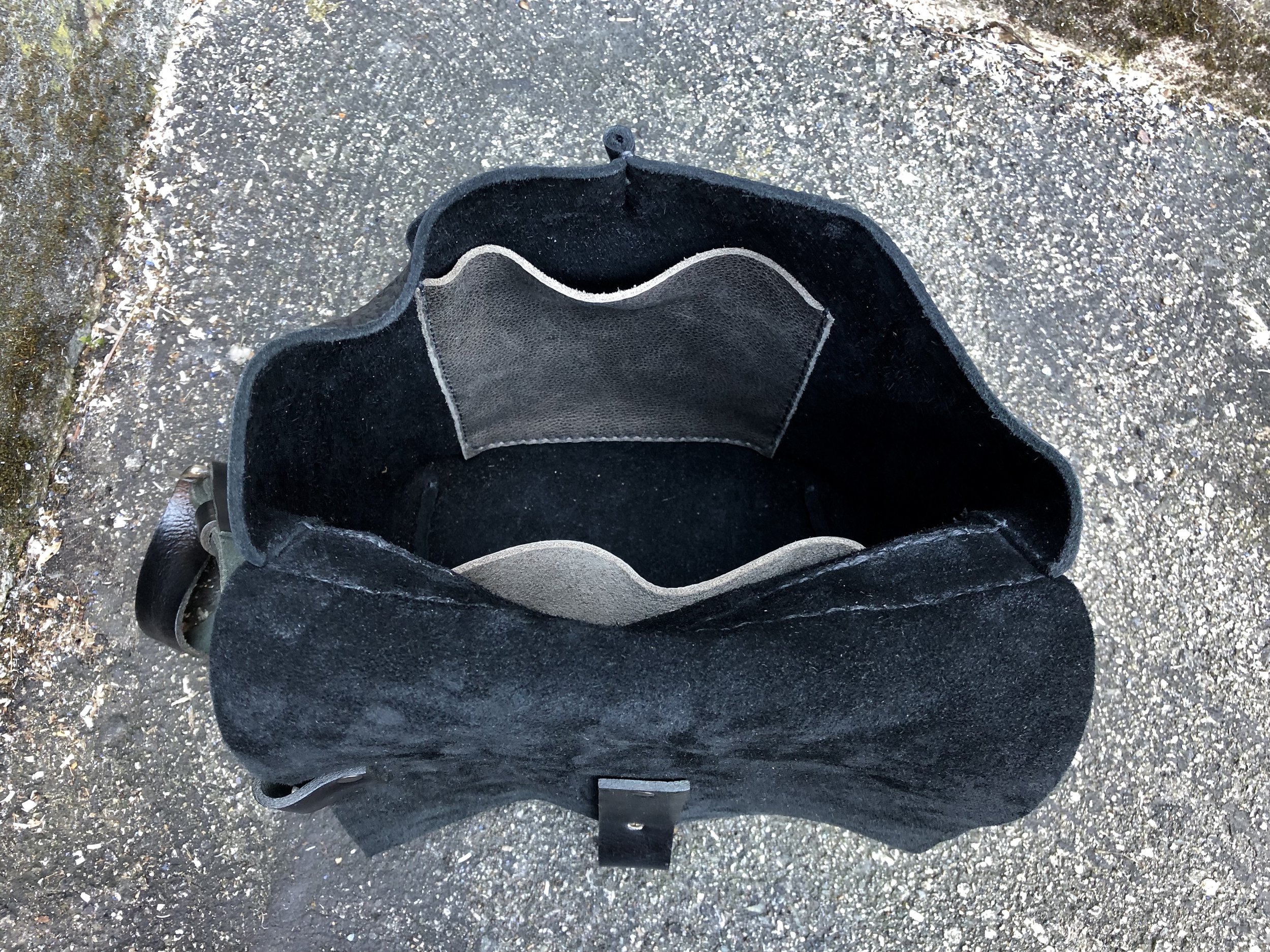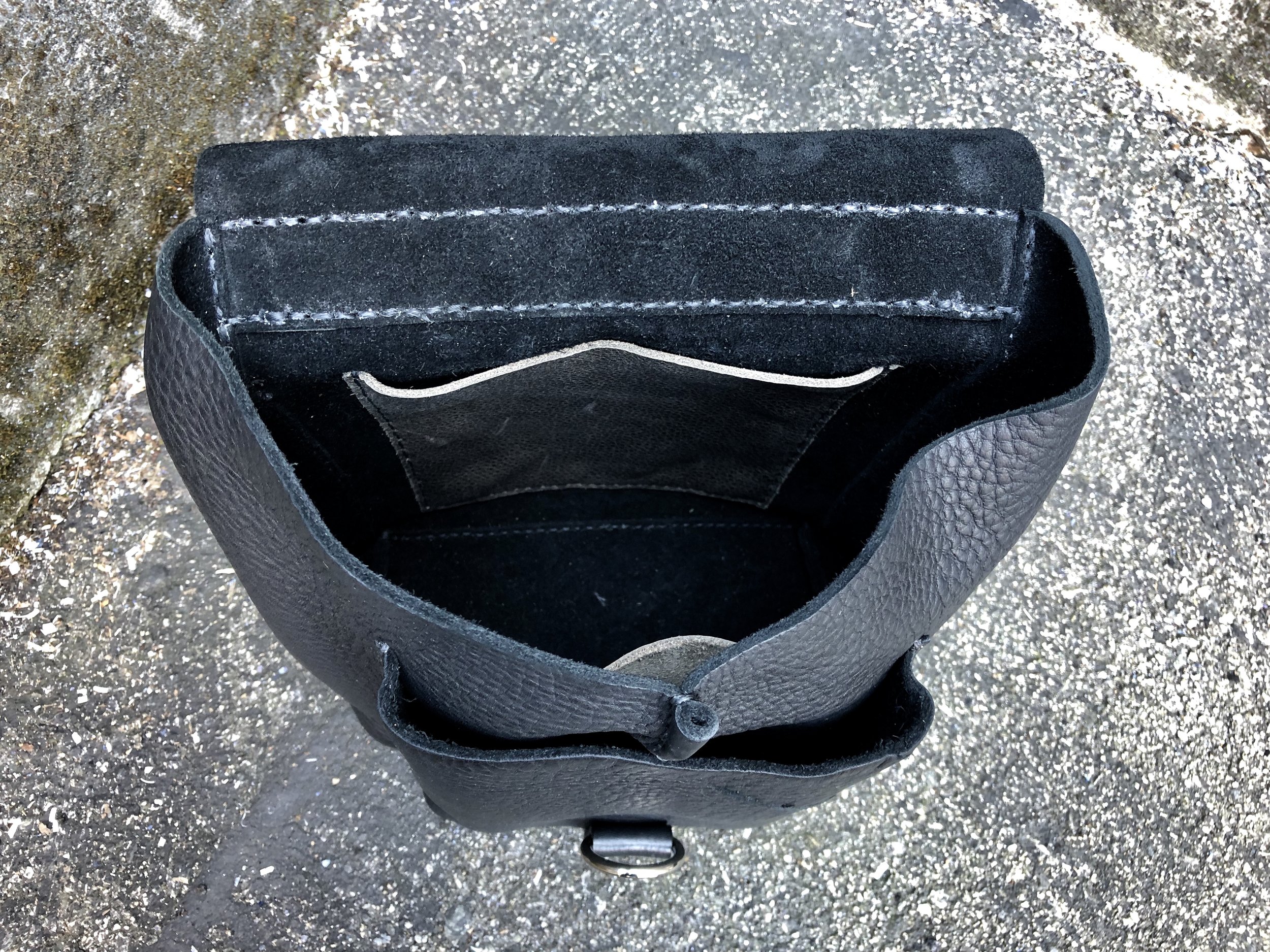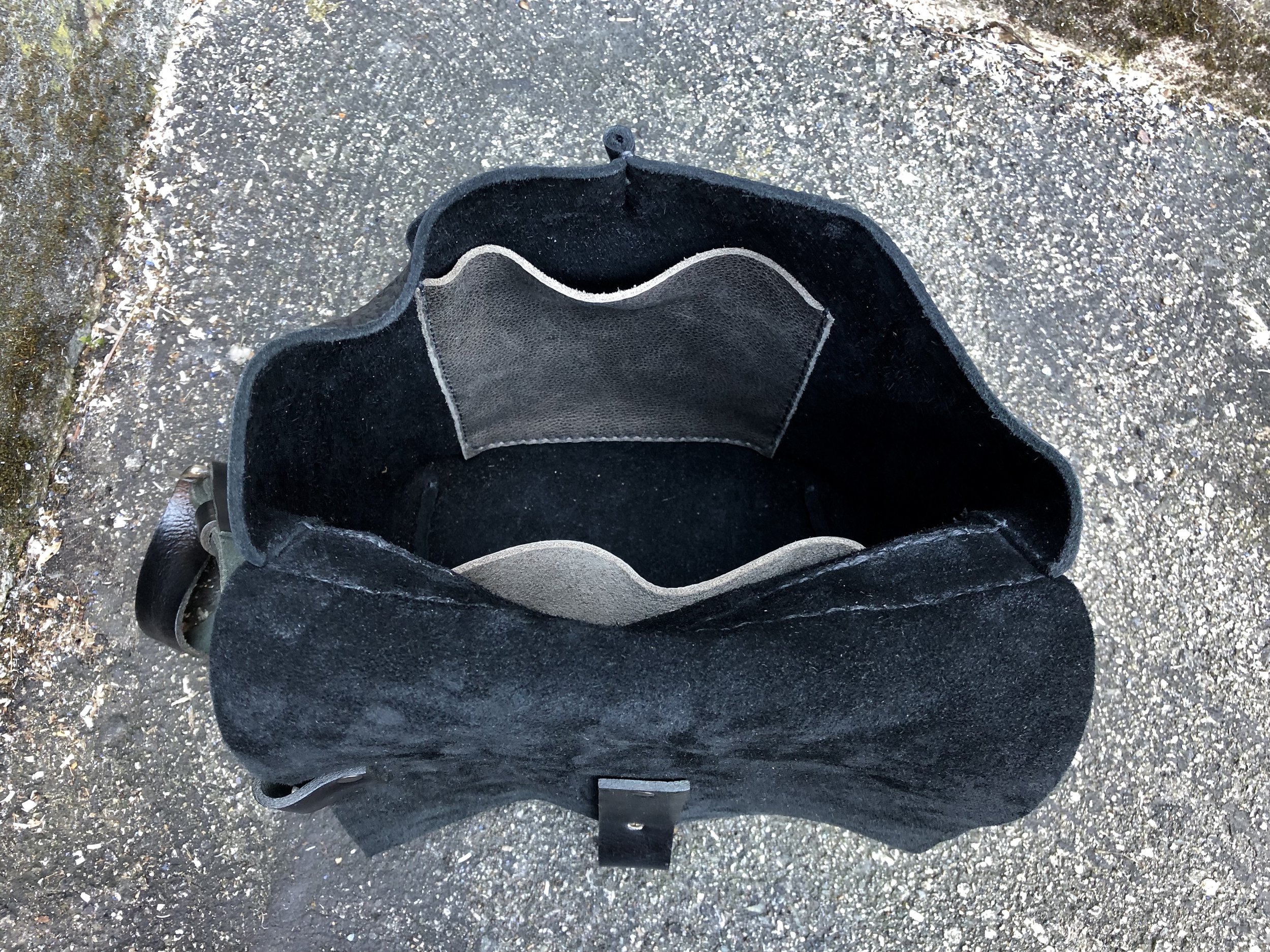 the neville messenger
The slouchy texture of black bullhide gives this Neville Messenger an extra bit of sophistication to go with its spacious and relaxed style. Pockets are perfectly placed so you have a spot for everything. Under the flap you'll find the largest, then two more on the inside, and one subtly situated on the back. The neville is a relaxed and classy companion.
The details:
the leather is black bullhide and grey cowhide
black adjustable strap, 40" at shortest and 46" at longest
black stitching
solid brass nickel plated hardware
solid brass black and nickel plated rivets
height 11", length 9 1/2 ", width 4"
four pockets, two on the outside and two on the inside. The inner and back pocket are grey.
pocket dimensions: front outer is 8" x 7" x 1", two inner and back are 8 " x 7"